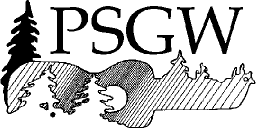 SESSION 3
Saturday, August 10th — Friday, August 16th
(Santa Cruz, CA)
Beginning Fingerstyle

(2) This class will cover the basics of fingerstyle guitar. We'll explore arpeggios and Travis picking, learn some technical development exercises, and learn basic chord progressions both in standard tuning and in DADGAD.

Celtic Guitar (2—4) We'll play in DADGAD and learn chord progressions, arpeggios, scales, and finger independence exercises. We'll learn how to accompany jigs, reels, and songs. We will learn solo guitar arrangements of an air and a jig.

(Seattle, WA)
Instigator
(Beavercreek, OR)
Dobro Intro

(1—2) If you've always wanted to try the dobro, here's your chance! We'll start by focusing on basic right hand and left hand technique (using a bar and finger picks), then learn how to pick out some melodies and finally, have fun backing up a tune.

Sing Me A Swing Song (2—3) We'll focus on learning some easy swing tunes. We will talk a little about swing chords, but mostly we'll learn and practice the songs. By the end of the week you'll have a small repitoire of swing tunes that you can call your own!

(Takoma Park, MD)
Everyone Can Sing

(1—2) It's true! We'll sing in groups and individually (if you want) building confidence, ear training, breathing, and vocal technique. Our repertoire will include folk, country, jazz, and chants. Bring songs you'd like to lead or sing, too.

Songwriting (1—3) Through discussion, assignments, examples and a method of supportive group technique, you will learn ways to keep the songwriting process going, keep the creative juices flowing, and think outside of your own box.

(Oakland, CA)
Intro To Swing

(3) We'll play one to two simple swing tunes from the 1930-40s each day, focusing on rhythmic techniques, basic chord forms, introductions and endings, turnarounds, and above all, how to make the music swing. Lots of playing in class.

Advanced soloing: swing and beyond (4) We'll discuss three approaches to improvising: harmonic, melodic, and rhythmic. Our repertoire will begin with swing tunes and move on to jazz, pop, and other styles the class is interested in. All instruments welcome.

(Nashville, TN)
A Song a Day

(1—4) Even if you've never written songs before, this class will find you exploring your muse in no time. The emphasis will be on collaboration within the group. We'll be putting words and music together to try and write a new song each day.

Song Accompaniment for Guitarists (2—3) This class aims to give guitarists some new ideas and tips to spice up song accompaniments. We'll look at alternate chords behind melodies, throwing single note licks into rhythm passages, alternate tunings, etc.

(San Francisco, CA)
Unobtrusive Percussion

(1—3) Using a very compact, portable set of percussion tools, we'll explore a variety of rhythmic grooves and learn to accompany the music at camp. Country, R&B, Rock, Swing, Jigs, Reels, Waltzes, and some Latin Claves will be covered.

Vocal Performance (1—3) This class will make performing more comfortable and less mysterious. We'll cover stage presence, microphone techniques, phrasing, arranging, finding your key, and more. Bring a song or learn a swing classic to sing at the dance.

(Berkeley, CA)
Flatpicked Tunes

(2—4) Take your flatpick on a trip around the world as we learn some fingerboard-friendly dance tunes from Appalachia, Ireland, Scandinavia, Africa, and Western Slobovia, along with ornaments, harmonies, and ensemble arrangements.

Celtic Mandolin (2—4) Learn some fun and easy-to-play jigs, reels, hornpipes, and other dance tunes from the Celtic climes. We'll work in a variety of keys, times, and tempos, and we'll develop some accompaniment strategies and ornamentation for each tune.

(Seattle, WA)
Learn to Play the Guitar in 3 Minutes!

(1) This is a class for absolute beginners (or anyone who can fake it). We'll learn enough chords and strums to play hundreds of songs by ear. By the end of the week you'll be able to play the guitar in 3 minutes, or even less!

Party Guitar (1—3) Nothing livens a party like a good ol' rock and roll song or two, and somebody who knows the words! Come learn the words, and the melody, and maybe even a guitar riff or two for a bunch of rock and roll songs from the sixties.

(Takoma Park, MD)
Beginning Flatpicking

(2) When you pick up a flatpick and start to play, do you find yourself clenching your jaw and repeating "oil can, oil can"? Never fear! We'll play songs, flatpick fiddle tunes, and get your fingers going! Free flatpick for all students!

Flatpick Accompaniment (3) Do the 5th through the 10th frets of your guitar seem to be a black hole? A swirling vortex? We'll explore the entire guitar neck, and it WILL make sense, all while holding a flatpick. See you there!

(Vancouver, WA)
Camp Instrumentalist
(Roaring Spring, PA)
Roots of Old-Time Music

(1—4) We'll learn songs that influenced the "high lonesome" mountain music sound of the 20s and 30s, including the anglo-celtic tradition, the minstrel show, parlour music, and vaudeville. Some history, but mostly we'll just sing!

Banjo Accompaniment (2—4) Learn the basic frail, drop-thumb roll, 2 finger waltz roll, and Charlie Poole 3-finger style. We'll learn five different tunings, the three chord posistions up the neck, different rhythmic ways to acheive texture, and some great old songs.

(Woodside, CA)
Old-time, Bluegrass, and Country Repertoire

(2—4) Timeless songs from 8 decades of old-time, bluegrass, and country sources with Maybelle Carter style leads and fills for those of you who want 'em. Come to sing, come to pick.

Beyond I-IV-V (2—4) What makes a song sound like it's a folk tune, a bluegrass song, a celtic air, a swing tune, or a jazz standard? Much of it has to do with chord choice (how you harmonize it). We'll explore this in depth and also cover the basics of music theory.

(Eugene, OR)
Brasilian Guitar I

(3) An introduction on Brazilian style, this class will cover bossa nova rhythmic patterns and several easy-to-play Brazilian tunes in their original versions. There will be a geat deal of practice in class.

Brasilian Guitar II (4) Learn how to accompany in several Brazilian styles. This class will cover choro (instrumental music played in ensemble), marcha-rancho (a mix of march and samba), and bossa nova (the exquisite style recognized worldwide).

(New Haven, CT)
Klezmer Band

(3—4) We will work up group arrangements of a few pieces from the klezmer repertoire. Melody and chording instruments are welcome. Ability to (slowly) read music and chord charts is helpful but not a prerequisite.

Lap Slide Guitar (3—4) Prerequisite for this class is the ability to play a few tunes on lap slide. The repertoire will be taken from bluegrass, swing, and Hawaiian repertoires, but course content will be determined, in part, by the participants.

(Vancouver, BC)
Brasilian Guitar

(3—4) This class will look at some common Brasilian rhythms and apply them to solo arrangements of some well-known Brasilian tunes. We will apply harmonic, rhythmic, and melodic concepts to get a full-sounding solo arrangement.

Swing Guitar Comping (4) We will look at comping in duo, trio, and quartet settings. How to play walking bass lines and comping on top. We will look at the comping styles of some of the great players with many musical examples.

(Watertown, MA)
Guitar Accompaniment of Celtic Music

(2—3) We'll work on right hand flatpicking techniques for clarity of tone, clean texture, and rhythmic pulse, incisive chord choices and sequences, and alternate chord inversions and voicings in standard tuning.

Tunesmithery (2—4) Through structural listening, swapping tunes, and exercises to awaken and refine our inner tune genies, we'll explore the unsung art of crafting new tunes that honor (and stretch!) varied traditional idioms and forms.

(Adelaide, S. Australia & Laramie, WY)
Didjeridoo/Didgeridoo/Didjeridu/Yidaki

(1—3) Learn circular breathing and make, play, and decorate your own didjeridoo. This class will have a strong cultural aspect as we attempt to illuminate 40,000 years of Australian aboriginal tradition in a few hours.

The Lagerphone and the Australian Folk Tradition (1—3) You'll make a fair dinkum (genuine) Aussie rhythm stick out of beer bottle caps and then explore the rich colonial folk song and dance tradition from down under.

(Seattle, WA)
Rhythm Slaves Unite!

(3) At jam sessions do you always play chords while someone else plays the melody? Join us as we break the bonds of rhythm slavery and start playing some leads. Prerequisites: rhythm guitar experience and a willingness to take chances.

Higher Secrets of Harmony Singing (3—4) Can you figure out simple harmonies, but get flummoxed by tricky chords or parts below the melody? Come and learn how to hear what to sing and get a solid foundation for improvising harmonies in any style.

Note: Numbers in parentheses after class title are levels; e.g. (1—4) = appropriate for all levels.
---
Link to: [ PSGW Home Page ] [ 2002 Overview ] [ 2002 Week 1 ] [ 2002 Week 2 ] [ 2002 Week 3 ] [ Registration form ]
---
| | |
| --- | --- |
| © 2002 Peter Langston & PSGW | |