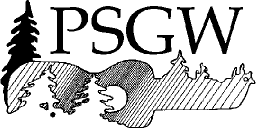 SESSION 2
Saturday, August 3rd — Friday, August 9th
(Santa Cruz, CA)
Instigator
(Portland, OR)
Beginning Fingerpicking

(2) You'll learn fingerpicking from a new perspective. Moving on beyond rote memorization, we'll get very selective about which fingers we use, and when to use them.

Accompaniment for Singers/Songwriters (2—3) Sometimes less is better. Take what you already know and make it clean and simple. Break up old patterns and add some variety. Paying particular attention to the right hand opens a world of possibilities.

(Seattle, WA)
Camp Instrumentalist
(Seattle, WA)
Music Theory

(2—3) Unlock the mystery of scales and chords and how they relate to each other. Learn how to use the entire guitar fingerboard to expand your musical vocabulary for song accompaniments, compositions, improvisations, and arrangements.

Classical Technique (2—4) Learn the basics of classical technique to help you play with more ease and dexterity. We will play music from the classical repertoire and discover how to add color and variety to your own personal finger-style guitar music.

(Santa Cruz, CA)
Beginning Slack Key

(2—3) We'll learn at least one instrumental, one Hawaiian chant, and One Hawaiian vocal song accompanied by Hawaiian slack key guitar. Students should know how to tune and play at least one song in standard tuning on the guitar.

Intermediate Slack Key (3—4) For this class students should be familiar with at least one open tuning and able to tune to it. We'll learn two different tunings, one Hawaiian chant, two vocals, and one instrumental on Hawaiian slack key guitar.

John Knowles (Nashville, TN)
Beginning Guitar

(1) You bring your passion to play guitar and I'll share a handful of basic chords and moves. We'll accompany ourselves singing by the end of the week. I'll toss in some practice tips so you can continue to grow as a guitarist.

Nashville Fingerstyle (4) Play guitar with a Southern accent in the manner of Atkins, Reed, and Breau. We will learn a vintage solo and explore some signature moves so you can learn from recordings or work up your own tunes.

(Oakland, CA)
Swing Rhythm

(3) This class will introduce you to the exciting and profitable world of swing...oh, wait, it stopped being profitable again. We'll learn some simple standards using a limited palette of chord shapes and strive to get the propulsive feel of this style.

Chord Melody (4) We'll start out learning a tune or two voicing the melody above chord forms. This is essentially the swing rhythm class upside down; we'll use 3 or 4 note chords working down from the melody, making it clear enough for you to do it at home.

(Venice, CA)
Slide Guitar

(2—3) Come learn the seductive sound of the slide guitar! We'll focus mostly on blues and on open tunings. You don't need any previous experience playing slide, but you do need fundamental knowledge of the guitar. Even better, no calluses needed!

Tone Production (3—4) Often we focus on the left hand and forget completely about the right hand, so we play all the right notes but they don't sound great. We'll learn different pieces with the focus on how the notes sound using different right hand techniques.

(Santa Cruz, CA)
Dissecting the Good Doctor

(2) This beginning flatpicking class will explore the exciting guitar style that was pioneered by the legendary Doc Watson. We will explore basic accompaniment and simple leads to fiddle tunes and old-time country songs.

Plays Well with Others (3) This class will focus on feeling the pulse of the music and playing the appropriate flatpick back-up style: driving bluegrass songs with bass runs and swinging Texas-style tunes with closed rhythm chords.

(Seattle, WA)
Singing Old Time

(1—3) Add to your music treasury with songs about the foibles, trials, and joys of country life, songs that tell a story, songs that laugh and songs that cry, songs of the profane and songs of the sacred. Come sing and harmonize.

Simply Picking Melody (3) If you can hold a pick, know basic chords (G, C, D, A, & E), and want to play melody, bring your instrument to this class. Each day we'll learn one melody. With a relaxed tempo we'll build from scratch and play until we find beauty.

(Seattle, WA)
Beyond I-IV-V

(2—4) The I-IV-V chord progression is very common. But many songs use other chords as well. In this class we will learn what those chords are and where they come from. We will also discuss reharmonization and chord substitution in detail.

Advanced Swing Guitar (3) You've taken Intro To Swing and are ready for more. We'll learn how to "voice" chords into one another to produce a smooth, congruent sound. We'll even learn how to walk the bass and play the changes at the same time! Whew!

(San Francisco, CA)
Instigator
(Seattle, WA)
Songwriting Workshop

(1—4) This is a nuts-and-bolts approach to songwriting, with fun daily exercises ("Lift that pencil! One, Two! Higher!") in the steps that turn a rough idea into a finished song. What distinguishes a great song from a good song? The details!

Songs I Wish I'd Written (1—4) We'll listen to a lot of great songs and reverse-engineer them. How do the great writers use lyrics, melody, chord structure, and rhythm to create an effective song? This is a class in listening skills and analysis of music and lyric.

(Bellingham, WA)
Hula

(1—4) We'll work on the basic steps and hand motions that make up this beautiful art form. You'll learn why Hula is not only used to entertain but to inspire and educate as well. This is great exercise and open to both men and women. No F chord required!

Campfire Favorites (1—3) Fun and memorable songs that are easy to learn and best when sung and played with others. This is a great class to try out what you've learned in other classes, to practice playing in group situations, or to just relax and have a good time!

(Los Angeles, CA)
Beginning Voice

(1—2) Using exercises and songs in a variety of styles we'll go through the nuts and bolts of singing: breathing, posture, resonance, increasing your range and volume, staying in tune, warming up correctly, and coping with nervousness.

Vocal Troubleshooting (2—3) This intermediate voice class will cover range navigation, control, tone development, vocal style, and more. We'll go over exercises that can help specific vocal problems, and we'll find solutions for some typical tough spots in songs.

(Seattle, WA)
Blues Guitar

(2—3) Don't think you can sing and play at the same time? Where do you start? How do you integrate voice and guitar? We'll practice doing just that. And we'll do some simple fingerpicking and some flatpick work. We WILL have fun.

Blues Guitar (3—4) This fingerpicking class will be country blues, my way. We'll use open G tunings and Drop D tunings. And yes, I will have class materials to hand out and a CD with examples. We'll do Furry Lewis, Fred McDowell, and Skip James songs.

Linda Waterfall(Seattle, WA)
Songwriting and Music Theory

(2—4) We'll explore various aspects of theory, then choose a music theory concept that might be new to you as a "springboard" into the creative process, and develop a guitar part into a song through the exploration of new ideas.

Creating a Vocal Arrangement (2—4) This class will examine a few different techniques often used in vocal arranging, and use these to create a vocal arrangement for an original song or a song you like that you've always wanted to arrange.

Sean Williams(Olympia, WA)
Indonesian Gamelan

(1—3) This class is for people who can sit cross-legged, count to four, eat ginger candy, and laugh at their own mistakes. It takes a relaxed approach to the ensemble; players generally focus on the overall group sound rather than on the soloist.

Indonesian Gamelan (2—4) We'll be taking a more accelerated approach in this class: same instruments, more challenging tunes. This class would be ideal for people who have heard or played gamelan before and already know about ginger candy.

Rene Worst(Vancouver, BC)
Intro to String Bass

(1—2) This class will start at zero (care and feeding, holding, tuning, and basic cartage!) and cover simple root-fifth parts for your favorite tunes, and maybe even a little walking bass. Midweek, if our hands hurt, we'll do bass appreciation.

Bass (2—4) This class is for folks who want to go beyond root-fifth bass lines. We will look at walking lines that connect the chords, secret tricks that help your groove on Latin and swing tunes, moving up the neck and into thumb position, and soloing.

Note: Numbers in parentheses after class title are levels; e.g. (1—2) = easy, (3—4) = harder.
---
Link to: [ PSGW Home Page ] [ 2002 Overview ] [ 2002 Week 1 ] [ 2002 Week 2 ] [ 2002 Week 3 ] [ Registration form ]
---
| | |
| --- | --- |
| © 2002 Peter Langston & PSGW | |