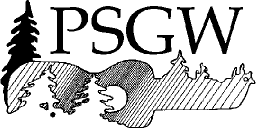 SESSION 3
Saturday, August 4th — Friday, August 10th, 2001


Classes listed by teacher (and subject to change without notice).

Muriel Anderson (Nashville, TN)
Classical Technique and Jazzy Theory for Folkies

(2—3) — Use concepts and techniques borrowed from different disciplines to get around the neck more easily, feel more at ease with your instrument, and get a better sound from your guitar. Yes, tab included!

Fun and Flashy Fingerstyle (3—4) — Learn to play cool and easy fingerstyle solos in the style of Merle Travis, Chet Atkins, Paul Simon, and others, with Muriel's sense of finesse and style.
Cary Black
(Olympia, WA)
Beginning Upright Bass

(1—2) — Our topics will include finding the notes on the instrument, getting a good sound comfortably, keeping steady time, playing in tune, and playing appropriately (while having fun!) in various musical settings.

Basses from Other Places (2—4) — A variety of Afro-Caribbean, Pan-American, and African musics will provide the inspiration for us to expand the technical resources and expressive range of our local bass playing.

Flip Breskin

(Bellingham, WA)
Basic Bare-hands Guitar

(1) — Accompany over 100 songs by ear (no paper between you and the music) with only 3 chords and a few strums. Program your body one small step at a time (garbage in/garbage out!) to get the most from your practice time.

Fingerpicking Solos (2—3) — Forget tablature and make your own arrangements! This is an introduction to creating alternating-bass melodic fingerstyle solos by ear. We'll learn basic arranging principles, then figure out and play simple tunes by ear during class.

Velzoe Brown

(Santa Cruz, CA)
Honored guest and resident historian
Michael Dunn
(Blaine, WA)
African Juju Band

(2—4) — Emphasis will be on layering one instrument over another with each part being of equal importance in the tunes. Just about any instrument is welcome. Content will depend on who shows up with what instrument.

Hot Club Rhythm (3—4) — Djangology involves right-hand rhythm techniques, noisy rhythmic turnarounds, chords using as few fingers as possible, serious vibrato and note bending, dark tone production, and generally carrying on in the spirit of the Hot Club.

Paul Elliot (Seattle, WA)
Camp Instrumentalist
Nina Gerber
(Richmond, CA)
Sideperson Strategies

(3—4) — We'll experiment with approaches to accompanying a singer or guitarist and discuss general manners in backing up others. There will be lots of playing in this class, although our attitude will be "less is more than enough."

Theory Applied To The Guitar (3—4) — Through the use of 5 major scale patterns (the C-A-G-E-D system), we will learn the fretboard 5 frets at a time. Expand your chord vocabulary, play above the 5th fret, and UNDERSTAND the guitar neck.

Clive Gregson

(Nashville, TN)
A Song a Day

(1—4) — Whether you've written songs before or not, this course will have you waxing lyrical and/or musical in no time. The focus will be on collaboration within the group and we will be attempting to write a new song every day.

The Song Doctor Is In (2—4) — Do you have a killer chorus but no hook? Do you find yourself repeating the same ideas in all your songs and wish you could find somewhere else to go? In this class, we'll try to turn your "work in progress" into "the finished article."

Jack Hansen

(Seattle, WA)
Beginning Fingerpicking

(2) — We will show the left hand what the right hand can do by playing 2, 3, and 4 finger styles from the simplest to alternating thumb techniques, including trying to learn the song's melody à la intros and solos.

The Folk Files (1—3) — We will take a good look at Folk Music from the turn of the century to the turn of the century, focussing on the period when Folk was popular and appeared on radio and TV (the Folk Scare of the 60s).

Orville Johnson

(Seattle, WA)
Dobrology

(2—4) — We'll delve into some blues and some bluegrass, concentrating on phrasing, tone and solo concepts. We'll also spend some time on improving our ensemble playing. Let's make our resonator guitars sing!

Flatpicking Lead Guitar (3—4) — We'll learn how to create cliché-free solos and hone our picking technique using a variety of scales, patterns, and fiddle tunes. The focus will be on turning our technique into music and constructing solos and accompaniments.

Edson Oliveira

(Eugene, OR)
Brazilian Guitar I

(3) — Learn how to play a few basic bossa nova and samba rhythmic patterns. Everything you need to play the basics of the style you will figure out through a great deal of practice in class. Original versions of Brazilian tunes will be provided.

Brazilian Guitar II (4) — Learn the foundation of playing samba. By the end of the week you will be able to play fluently at least one well know Brazilian samba, by using a typical rhythmic pattern and chord progression.

Kristina Olsen

(Venice, CA)
Couple Dances

(1—4) — Learn universal lead and follow techniques so you can dance with anyone to any music! Musicians are used to moving small muscle groups (fingers) with great precision; come to dance class and learn to move large muscle groups to the beat.

Slide Guitar (2—4) — Come learn the seductive sound of the slide guitar! We'll focus mostly on blues and mostly on slide played in open tunings. Slide guitar is a great class to take when your left hand fingers are sore — no calluses needed!

Stacy Phillips

(New Haven, CT)
Salsa Percussion Plus Ensemble

(1—4) — Become a hipper player by manipulating a four beat measure to make dynamic Afro-Cuban rhythms. We'll learn basic patterns on typical percussion instruments and work up a representative salsa arrangement.

Dobro Lap Slide (3—4) — This class will concentrate on the swing and Hawaiian side of lap slide guitar. We will work on several standards from the 1920's-40's in both genres and mostly in G tuning. Course content will be determined, in part, by the participants.

Ray Piper

(Vancouver, BC)
Introduction to Swing Guitar

(3) — This class will introduce you to the chord voicings, scales, arpeggios, and riffs commonly used in swing music. We'll apply this material to some of the common tunes called in jam sessions and develop a repertoire in this style.

Swing Lead (4) — We will look at how to play swing leads using scales, arpeggios, and blues ideas and how they relate to the chord progressions and melody. There will be lots of playing in class with the emphasis on developing your solo ideas.

Tom Rawson

(Seattle, WA)
Instigator
David Romtvedt
(Buffalo, WY)
Accordion

(1—4) — This is a workshop in playing one- and three-row diatonic button accordions in traditional styles — Cajun/Zydeco, Tejano, Quebecois. If you have a button accordion, please bring it to camp. We'll work principally with the keys of C and D.

Part of the world beat: (1—4) — We'll learn to play and sing songs from music communities in which there is a mixing of African, European, and American Indian elements. We can learn a tune/song a day. All instruments are welcome, and singers, too!

Barry Tashian

(Nashville, TN)
Vocal Performance Coaching

(1—4) — Are you getting the most out of your vocal performance material? Bring your songs, and together we'll bring them into focus. With a little attention, your vocals may emerge as clear and clean as mountain water.

Beginning Flatpicking (2) — Just "tune up and show up" with your flat pick and guitar and we'll learn together how to pick some great traditional melodies. We'll also try strumming some rhythm chords as back-up for those melodies.

Holly Tashian

(Nashville, TN)
Creativity for Songwriters

(1—4) — Has your songwriting become stale or blocked? Here's a great way to jump-start your creativity. By week's end, you'll have a song and lots of ideas for character development, creating a "payoff," and writing new song titles.

Backup Rhythm Guitar for Country, Swing, and Bluegrass (2—3) — Here's an opportunity to improve your rhythm guitar skills, learn some simple swing chords, and back up your vocals with a good steady beat.

Marcia Taylor

(Providence, RI)
Joyful Noise

(1—3) — In-tune, powerful, expressive singing is as close as your next breath. Learn, review, and gain a new perspective on the principles of soul-satisfying, crowd-pleasing vocal production.

Stagecraft (3—4) — Become the performer you mean to be: take on a performance challenge that you define in an encouraging environment. From good mic technique to connecting with your audience, you'll get lots of practice and useful feedback, fun and games too!
Note: Numbers in parentheses after class title are levels; e.g. (1—4) = appropriate for all levels.
---
Link to: [ PSGW Home Page ] [ 2001 Overview ] [ 2001 Week 1 ] [ 2001 Week 2 ] [ 2001 Week 3 ] [ Registration form ]
---
| | |
| --- | --- |
| © 2001 Peter Langston & PSGW | |