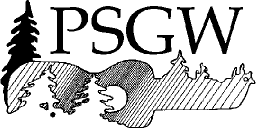 SESSION 2
Saturday, July 28th — Friday, August 3rd, 2001


Classes listed by teacher (and subject to change without notice).

Linda Allen (Bellingham, WA)
The Bridge between Earth and Sky

(1—2) — This is a class for beginning or recovering singers. Use journals, art-making, dance, theater, and vocal exercises to reclaim your natural voice. Come experience the profound joy of singing together in community!

The Bridge between Earth and Sky (2—3) — Explore your natural voice using journals, art-making, theater, dance, and vocal exercises. We'll move you a step further than you are now as we encounter free-form singing, toning, harmonies, vocal stylings, and more.

William Coulter

(Santa Cruz, CA)
Beginning Fingerstyle Guitar

(2—3) — This class is for the beginning fingerpicker who wants to develop good technique and have fun with it. We will cover basic technical concepts such as hand positions, tone production, and practice techniques.

Beginning Celtic Guitar in DADGAD (2—4) — This is a class for the guitarist that wants to explore Celtic music accompaniment in DADGAD tuning. We will focus on basic chord progressions, strumming patterns, and fingerpicking accompaniments.

Barry Crannell

(Portland, OR)
Beginning Flatpicking

(2) — Meet our little friend, the flatpick. How hard could it be? Learn how to hold the pick and play simple rhythms for accompaniment. A knowledge of a few basic chords and a willingness to learn is all you need to bring.

Accompaniment for Singers and Songwriters: the KISS Method (2—3) — Keep it sweet and simple. Take what you already know and learn how to clean it up and make it more interesting without making it more complex. A tape recorder is extremely helpful.

Nova Devonie

(Seattle, WA)
Instigator
Hilary Field
(Seattle, WA)
Music Theory

(3—4) — Unlock the mystery of scales and chords and how they relate to each other. Understand the guitar fingerboard to break out of patterns and feel more creative while composing, improvising, arranging, and interpreting music.

Classical Technique (4) — Classical techniques can help you play with more ease and dexterity. Learn music from the classical repertoire and discover how to apply color and variety to your own personal fingerstyle guitar music.

Bob Franke

(Peabody, MA)
Songwriting

(1—3) — Songwriting assignments form the basis of the week's work. This method makes everyone in class a beginner, a very good place from which to create songs no matter how long you've been doing it. The class may be scary, but it's safe.

Songwriting for Veterans (2—3) — Okay, some of you have gone through Bob Franke's songwriting class already. We skip the lecture and substitute some readings. Assignments will be negotiated; we'll all still be beginners—still scary, but still safe.

Chris Grampp

(Oakland, CA)

Beyond I-IV-V (2—4) — AKA "Beyond Louie Louie," this class is designed for students who want to expand their knowledge of basic harmony. We will delve into blues, swing, pop, and rock songs that use many of the 7 diatonic chords that make up a key center.
Swing Lead (4) — Soloing over a swing tune involves a combination of restating the melody, choosing the correct scale to fit the key, responding to the notes of the chords, and coming up with your own melodic ideas. We will cover all the above.
Larry Hanks
(Berkeley, CA)
Beginning Bass

(1—4) — We'll just enjoy playing through traditional songs (Carter Family, western, etc.) and song writers (Malvina Reynolds, Utah Phillips, W. W. Guthrie, and a few more contemporary ones). I've got 40 years worth of oddities and obscurities.

Fingerstyle Accompaniment (3) — Find the wholeness of a song by fitting it to your own musical history, experience, and skills. We'll talk some theory, too.

Ed Johnson

(Palo Alto, CA)
Party Guitar and New Campfire Favorites

(1—4) — Learn a fun repertoire of songs while learning proper techniques to help you maintain a solid groove. If you know the basic first position chords and a few barred chords, you're ready to rock!

Take a Break: The User-Friendly Guide to Improvisation (3—4) — We'll start with the theory you should know, add the techniques such as slides and bends that add interest to even the simplest lead lines, and we'll apply all of it to songs in a variety of styles.

John Knowles

(Nashville, TN)
Beginning Guitar

(1) — If you have a passion to pick guitar, I'll show you a handful of basic chords and give you some considered advice on moving gracefully among them. To the amazement of many, we will accompany ourselves by the end of the week.

Fingerstyle Nashville (4) — We'll learn some signature Nashville moves and put them to work in a vintage solo or two. Then we'll choose a tune and work out an arrangement of our own. If you beg for more, I'll provide some tips on stealing licks from recordings.

Tony Marcus

(Oakland, CA)
Verses to Familiar Songs

(1—4) — Verse? ummm...Intro?...er...what do you call that thingie? In this class we'll tackle a bunch of verses to songs whose choruses we are already familiar with. Come ready to sing or play or both!

Intro To Swing Rhythm Guitar (3) — This class offers an introduction to using movable four note "swing" chord forms. We'll learn a goodly number of songs, starting with only two easy chord shapes and ending up with enough chords to handle most swing songs.

Ken Perlman

(Arlington, MA)
Celtic Tunes for the Fingerstyle Guitarist

(3—4) — Learn fingerstyle versions (in standard tunings) of reels, jigs, hornpipes, and other fiddle tunes from Scotland, Ireland, Cape Breton, and other Celtic regions, complete with effective bass-lines.

Celtic Clawhammer Banjo (3—4) — We will study clawhammer banjo techniques adapted to a repertoire of Irish, Scottish, and Cape Breton jigs, reels, hornpipes, and "set tunes," including double thumbing, hammer-ons, pull-offs, triplets, birls, and grace notes.

Cliff Perry

(Seattle, WA)
Singing Old Time

(1—3) — Add to your treasury with songs about the foibles, trials, and joys of country life, songs that tell a story, songs that laugh, and songs that cry, songs of the profane and songs of the sacred. Come sing and harmonize.

Simply Picking Melody (3) — If you can hold a pick, know the basic chords (G C D A E), and want to play melody, bring your instrument to this class. Each day we'll learn one melody. With a relaxed tempo we'll build from scratch and play until we find beauty.

Crystal Reeves

(Oakland, CA)
Camp Instrumentalist
Richard Scholtz
(Bellingham, WA)
Hearing Chord Changes

(2—3) — Learn to use what your ears already know—how to recognize chord changes and harmonic structures in tunes and songs—and "play by ear." We will mostly play and sing but will also cover a bit of music theory.

Musical Conversations (3—4) — This will be a time to play songs and tunes in duos and trios without arrangements in advance. We'll explore playing and listening at the same time, with your focus on the place where the sounds meet.

Laura Smith

(Bellingham, WA)
Beginning Clawhammer Banjo

(1—2) — We will work on making the frailing pattern an automatic one and add hammer-ons, pull-offs, and drop-thumbing. By the end of the week you will have a chance to learn several picking patterns and tunes in 3/4 and 4/4.

Beginning Fingerstyles (2) — We will learn strumming variations, simple bass runs, fingerpicking patterns, and flatpicking techniques. We'll work on adding these new techniques to a variety of songs and rhythms.

Alice Stuart

(Seattle, WA)
Blues Guitar

(2—3) — We will concentrate on learning how to alternate the thumb in drop-D tuning, while picking out simple melodies on the top strings. We'll also get into simple fingerpicking in other keys in the style of Mississippi John Hurt and others.

More Blues Guitar (3—4) — Learn to play solos using chord fragments and easy riffs. The last couple of days, we will practice the techniques learned earlier in the week and will practice taking individual solos while the rest of the class holds down the rhythm.

Eric Thompson

(Berkeley, CA)
Beginning Old Time Mandolin

(1—2) — We'll learn groovy (but easy) old time tunes and songs, striving to build good fundamental technique right away. Lots of music playing in class . . . s . . l . . o . . w . . l . . y . . . (We would never call it drill or repetition!)

Flatpicking Old Time Fiddle Tunes (3—4) — We'll transfer melodies from fiddlers like Ed Haley, Art Stamper, Gaither Carlton, & Charles Stripling to flatpicked guitar. Our focus will be the tunes, but technical questions will be addressed as they arise.

Pam Vellutini

(Ashland, OR)
Afro-Cuban Drumming

(1—2) — If drumming is something you've been curious about or you've had a little experience and want more, this is a great opportunity. We'll start with differentiating sounds on the drum and then move into playing and arranging pieces.

Afro-Cuban Drumming (2—3) — In this class we will learn pieces and explore how to improvise within the structure of the song. We'll also work with playing one pattern while speaking another. It'd be helpful to know a basic tumbao, son clave, and 6/8 bell.

Note: Numbers in parentheses after class title are levels; e.g. (1—2) = easy, (3—4) = harder.
---
Link to: [ PSGW Home Page ] [ 2001 Overview ] [ 2001 Week 1 ] [ 2001 Week 2 ] [ 2001 Week 3 ] [ Registration form ]
---
| | |
| --- | --- |
| © 2001 Peter Langston & PSGW | |