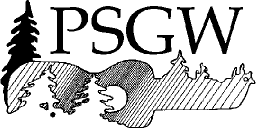 SESSION 1
Saturday, July 21st — Friday, July 27th, 2001


Classes listed by teacher (and subject to change without notice).

Greg Canote (Seattle, WA)
Camp Instrumentalist
Jere Canote (Seattle, WA)
Uke Party!

(1—3) — Be the life of any party. Using easy chord forms, we'll explore the uke fingerboard and strum our way through Jug Band, Old Time, Western Swing, and Novelty hits. Bring your own uke or use one of ours. Uke 'til you puke!

Your Friend, the Flatpick (2) — We'll start with the basics: how to hold and maneuver that little piece of plastic, pick direction, the "boom-chuck" rhythm, simple bass runs, and maybe even a melody or two.

Marie Eaton

(Bellingham, WA)
Songwriting: Notes and Tools

(1—2) — Songwriting is a quest to describe the sacred, the comical, or the singular within everyday life. We will explore the tools of songwriting through a series of fun (and maybe a little risky) exercises that will lead toward songs.

Folk Songs That Ought To Be in the Oral Tradition (1—2) — There are lots of great songs out there, and together we'll learn a few that may not yet have stood the test of time, but likely will. Some old, some new; these are songs that just keep asking to be sung.

Kathleen Fallon

(Beavercreek, OR)
Instigator
Piper Heisig
(San Francisco, CA)
Beginning Bass

(1—2) — If you want to unravel the mystery of the bass, this is the class for you. We'll learn proper hand placement to prevent injury and a movable system of relationships that will enable you to play in whatever key you choose. Yes, any key!

Unobtrusive Percussion (1—4) — We'll explore a variety of rhythmic grooves using a very compact set of percussion tools. With these grooves we will be able to accompany most of the music found at camp: Country, R&B, rock, swing, jigs, reels, waltzes, and samba.

Wayne Henderson

(Mouth of Wilson, VA)
Beginning Finger-Flatpicking

(3) — Learn to play fiddle tunes and melodies from the Southeastern U.S. using Wayne's "pinch" style of fingerpicking (or a flatpick). We will go over it (and over it, and over it) until you get it.

Advanced Finger-Flatpicking (4) — Learn more complex Southeastern single-note fiddle tunes and popular melodies. You can either use a flat pick or learn Wayne's "pinch" style of fingerpicking. There will be lots and lots of playing in this class.

Kent Hillman

(New Westminster, BC)
Classical Technique for Folkies

(2—3) — This class will introduce basic principles of classical guitar technique to expand right and left hand facility. Classical techniques will be presented and demystified for application in your own music.

Fingerstyle Options (3—4) — Learn new fingerstyle tools. Traditional chord melody approaches will be discussed and "spiced up" with some artificial harmonics, walking bass lines, fingerstyle scale techniques and tri-tone comping à la Lenny Breau.

Joel Mabus

(Portage, MI)
Songwriting with Craft and Purpose

(2—4) — Applying perspiration to inspiration, you will write a song in the course of the week and perform it for the class. Lyric content will be addressed as well as song structure and composition skills. All levels welcome.

Swing with a Twang — guitar with a western drawl (3—4) — This is a class for flatpickers who want to unlock the secrets of Western Swing guitar. The emphasis will be on the chord forms, but we'll be singing and learning some hot riffs too.

Carol McComb

(Woodside, CA)
Rookie Guitar

(1) — Amaze yourself with how much you can learn on the guitar in one week! We'll learn basic chords and strums, some runs and hammer-ons, and lots of really good songs. For absolute beginners and those that know only a few chords.

Tasty Flatpick Accompaniment (3) — Variation is at the core of every interesting arrangement. We'll explore flatpick rhythms in a bunch of styles and learn how to create tasteful arrangements that use rhythmic variety, intros, runs, fills and some leads.

John Miller

(Seattle, WA)
Hearing Chord Changes

(3) — Working with familiar and less well-known songs and tunes, we will focus on building the listening skills needed to identify a melody's chord changes. We will start simple and go as far as the class is comfortable to go.

Jazz Standards Composer/Song Survey (3—4) — This class is for both singers and guitarists. Each day we'll run through and begin to learn several songs by one of the great writers of jazz standards like Jerome Kern, Hoagy Carmichael, and Harry Warren.

Tena Moyer

(Idyllwild, CA)
Intro to Fingerstyle Accompaniment

(2—3) — This class will explore picking patterns that develop different grooves and interpretations to accompany the vocal part. We'll also look at how picking patterns vary depending on what chords are being played.

Walking the Blues (3—4) — We'll learn how to reharmonize a basic blues into a jazz interpretation, explore the use of chord, scale, and passing tones in a walking bass and learn chord substitutions that will be so red hot that your friends will be green with envy!

Ron Peters

(Seattle, WA)
Beginning Fingerstyle Guitar

(2) — Go beyond basic strumming and begin to explore the world of fingerstyle guitar. We will move gradually, step by step, through the basic elements of the style. We'll also cover basic "Travis" style picking.

Beyond I-IV-V (3—4) — I-IV-V is just one of many chord patterns used in popular songs. Learn about other common progressions and how to "add color" with extensions and alterations. Lots of theory here, but we'll also play and listen to these new sounds.

Del Rey

(Seattle, WA)
Classic Blues and Jazz Repertoire

(1—4) — We'll listen to the originals of interesting and obscure songs from the 1920s—40s in class, and then we'll play and sing them. Songbook and tape will be provided. This class is appropriate for all levels and all instruments

Blues Duets (3—4) — Starting from the fingerstyle duets of Memphis Minnie and Kansas Joe McCoy, we'll work on ways to play together, using chord variations, tunings, capos and rhythm changes.

David Roth

(Boston, MA)
Singing for Everyone

(1—4) — The "laboratory of no wrong notes" is where even the chronically timid are encouraged to liberate the natural singing ability we all possess. This is vocal community/group singing for all levels, no experience preferred.

Songstarting/Songhouse 101 (1—2) — Want to get started or finish pieces that get started but stop? A song is a house. Begin with a foundation and floor, add walls, fill in the details, furnish, and move in to see what it's like to live there. Renovate!

Jennifer Scott

(Vancouver, BC)
Jazz and Swing Repertoire

(2—4) — Each class will start with exercises that lead to healthy jazz vocalizing. There will be sessions on vocalizing, stylization, and even some fun, "safe" scat singing, but mostly we'll focus on learning the jazz and swing repertoire.

Stagecraft (3—4) — Learn and/or perfect the ins and outs (and offs and ons!) of performing effectively on stage. We'll work on presentation, performance techniques, stage patter, and dealing with nerves. We'll do tunes that everyone can participate in.

Christian Swenson

(Seattle, WA)
Human Jazz

(1—4) — Is it art, recreation, or mystical practice? Human jazz is simple improvisation with the voice and body, our original instruments. Inhabit worlds of play that exist between singing, dancing, and acting. All together, in small groups, in pairs, and solo we will explore musical behavior, imaginative imitation, global singing styles, and carving music with our bare hands. [This class will be offered twice this session.]

Joe Vinikow

(Seattle, WA)
It's All Good: Improvisation from A to B

(2—3) — In this class we'll use the building blocks of melody to create expressive phrases that are all our own. We'll study classic licks in blues, country, and roots rock and learn you don't have to get fancy to get funky.

Swing Starts Here: An Introduction to the Rest of Your Guitar (3) — Lose the capo: live a little! Master a few handy moveable chord positions, and play up the neck in a variety of keys. Start building your own repertoire of jam session favorites. Solid!

Sean Williams

(Olympia, WA)
Getting Started with Voice

(1—2) — Locating your voice may take you outside mainstream conventions of what a "good voice" is like. We'll explore useful vocal techniques — including some from world music — to break down barriers and start you on that path.

World Fingerpicking Guitar (3) — Try something exotic and different! This class will expand your work in performing interesting rhythms, combining melodic parts, and hearing how traditional musics from other cultures can sound on the guitar.

Radim Zenkl

(Lafayette, CA)
Beginning Mandolin

(1—2) — We'll learn basic instrument set up in order to make your instrument more playable, right hand picking techniques, left hand positions, strumming patterns, open string and "chop" chords, and a few folk and bluegrass tunes.

Intermediate Mandolin (2—3) — Develop tools for improvisation such as scales and arpeggios covering the whole fretboard, bluegrass and swing chord forms , back up rhythms, and crosspicking. Learn how to practice an improvisation and increase your speed.

Note: Numbers in parentheses after class title are levels; e.g. (1) = beginner, (4) = advanced.
---
Link to: [ PSGW Home Page ] [ 2001 Overview ] [ 2001 Week 1 ] [ 2001 Week 2 ] [ 2001 Week 3 ] [ Registration form ]
---
| | |
| --- | --- |
| © 2001 Peter Langston & PSGW | |